KESO Mechatronic
KESO Mechatronic - the best of both worlds
Keso Mechatronic is the combination of high-quality mechanical locking systems with high-tech electronics. Manage all access authorizations centrally according to your concept - stand-alone, offline or online, entirely according to your needs and requirements.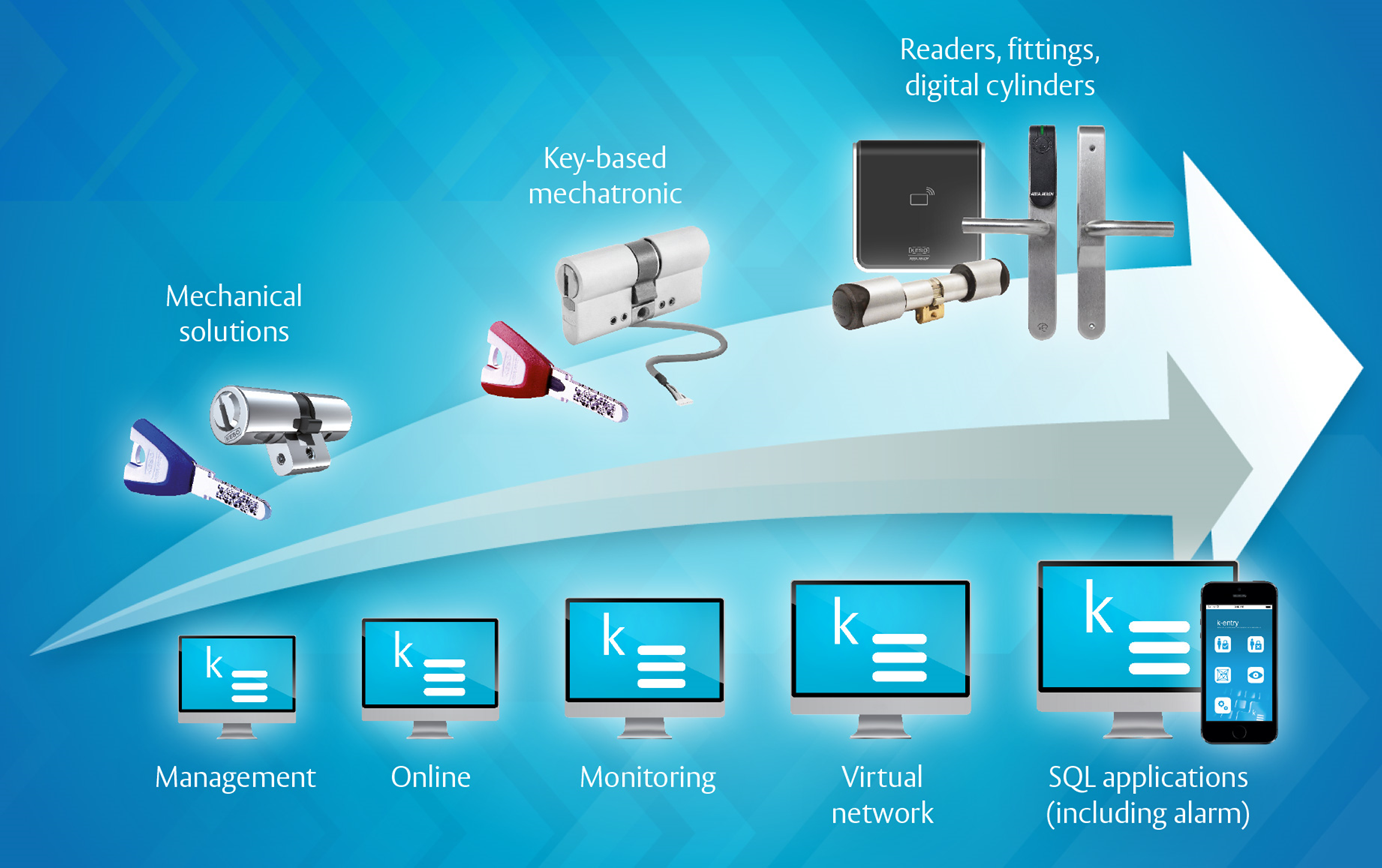 KESO - a scalable platform
Versatile, scalable and tailored to your needs: Our product and system portfolio offers secure and user-friendly solutions for the widest range of applications and demands. With the KESO Mechatronic solution, you no longer have to manage your locking system separately, because it is simply integrated in the management software.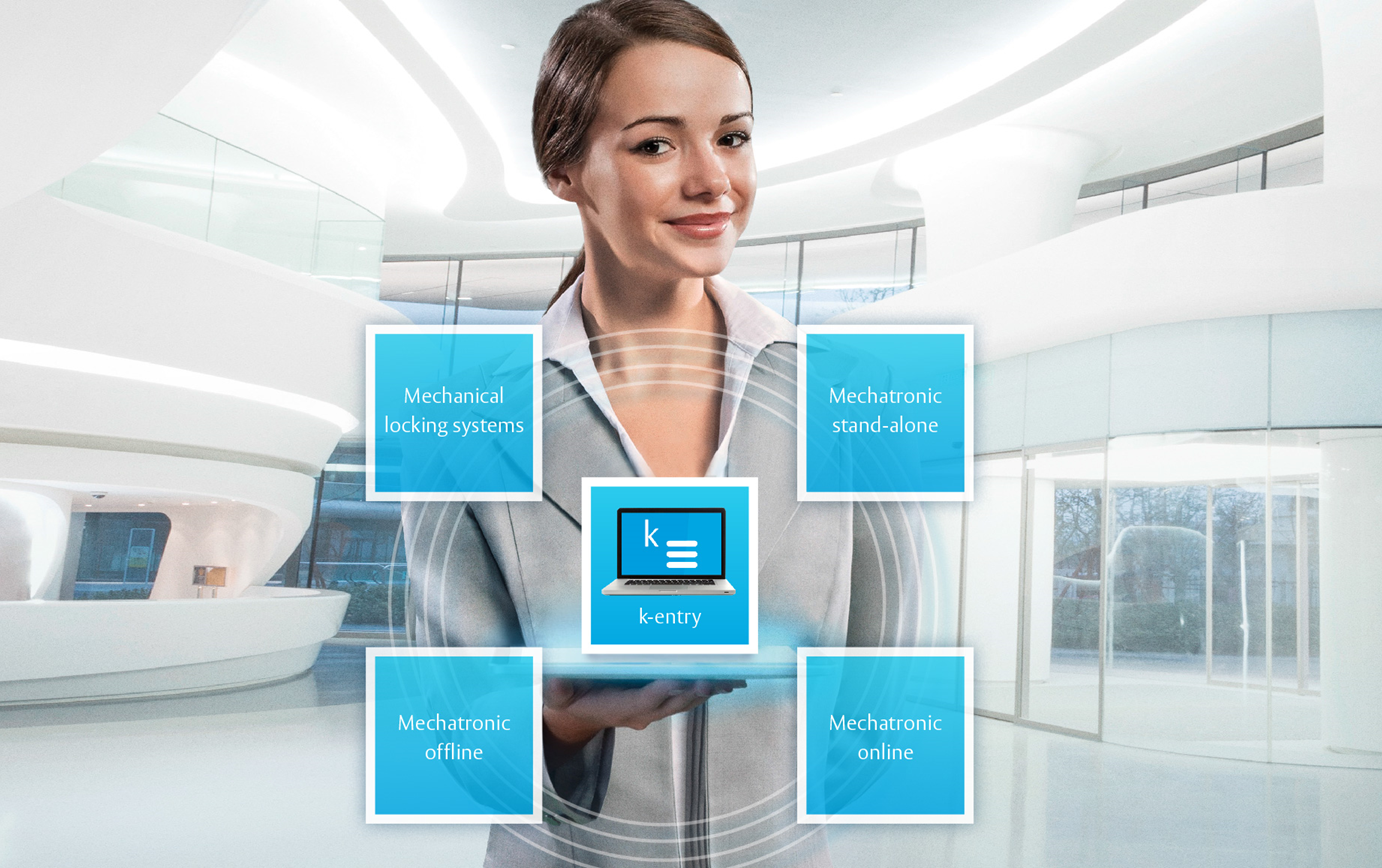 The KESO complete solution
Universally modular: The KESO complete solution enables the perfect interaction of locking system and mechatronic solutions - whether your system is stand-alone, offline or online. Combine and utilise all the advantages according to your goals for property protection and the flow of persons.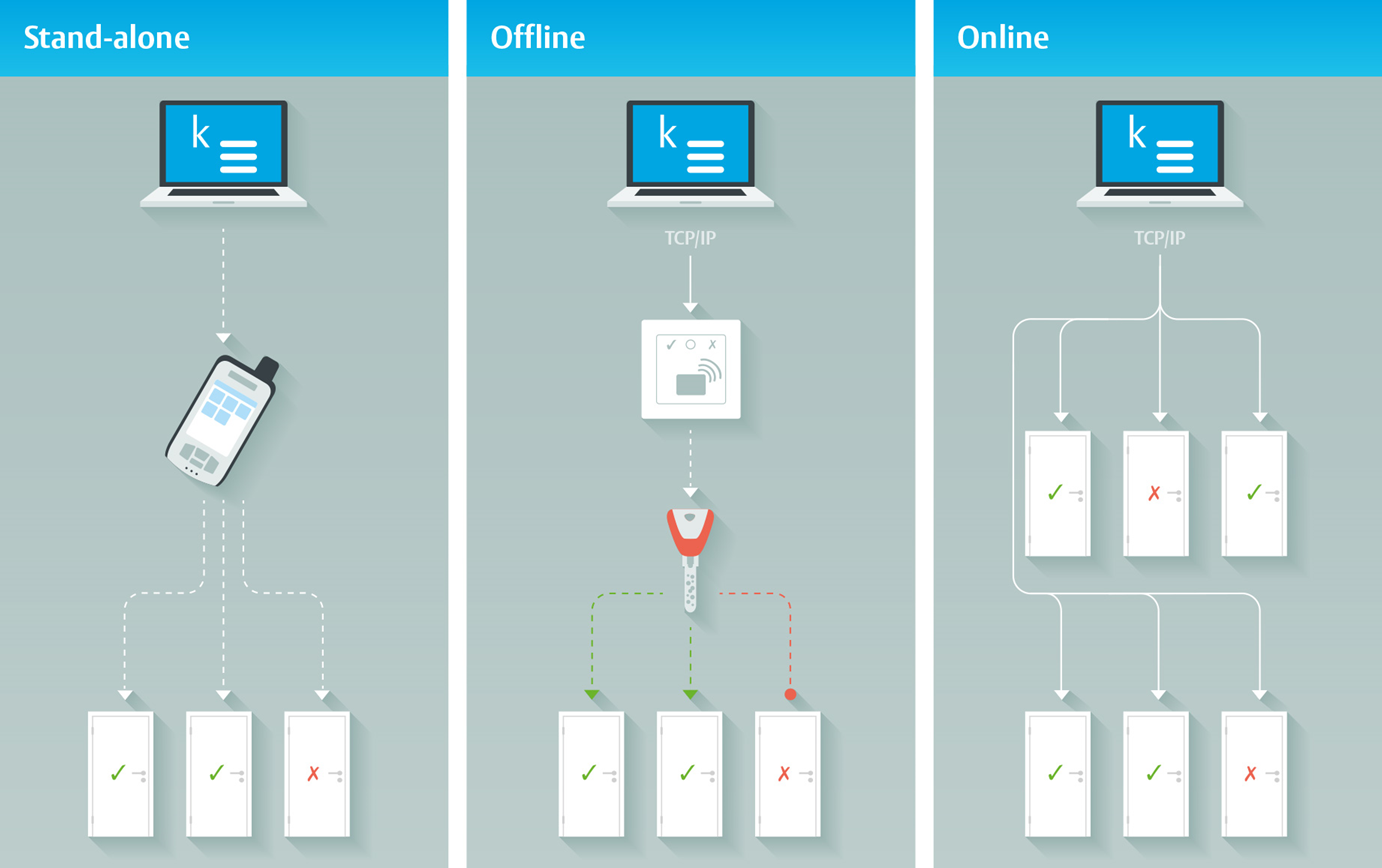 KESO mechatronic typologies
You choose you you would like to work day-to-day and we offer you the ideal solution for all applications.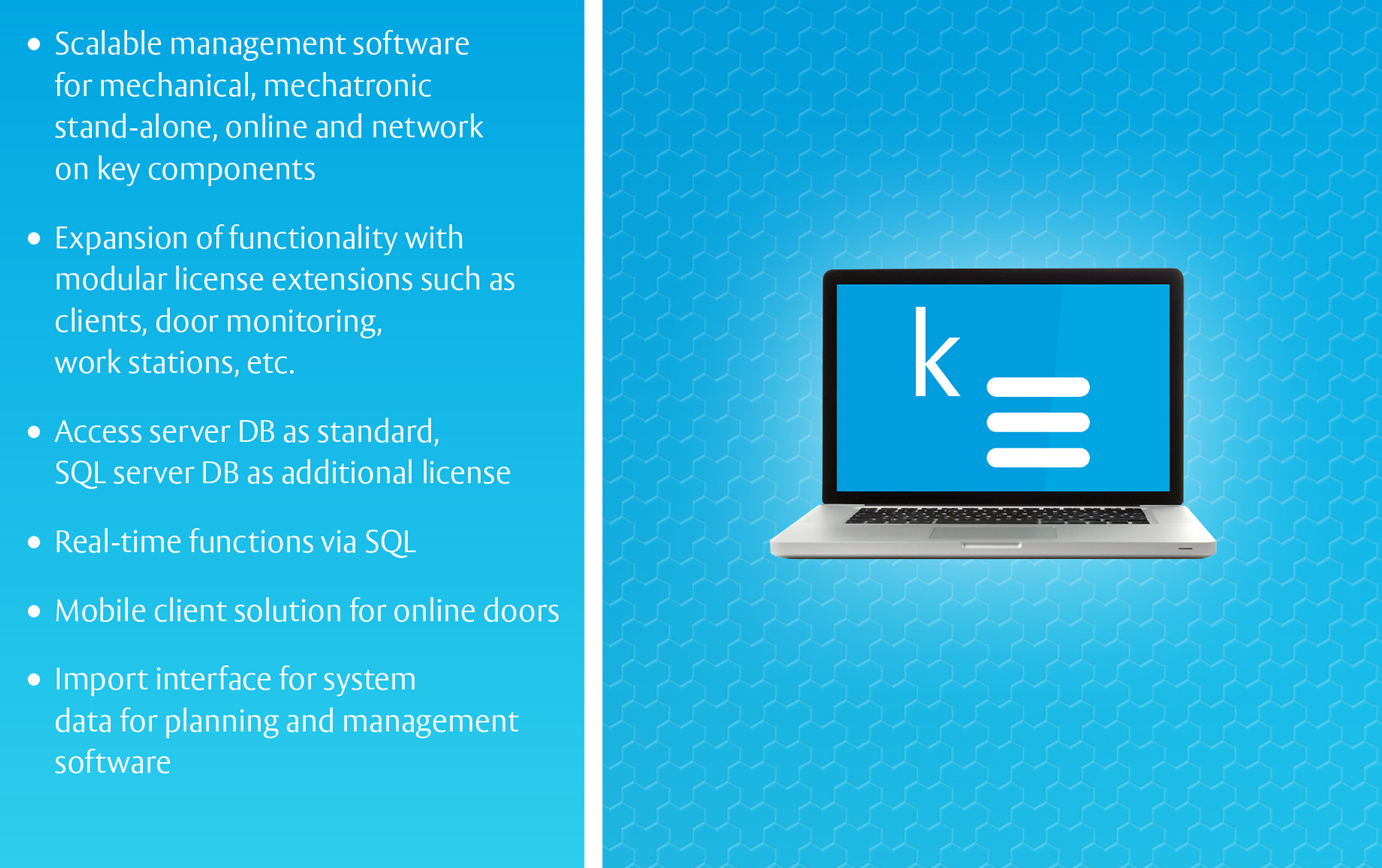 k-entry® management software
The combination of mechanical and electronic components is the core of modern systems for access management and control over the flow of persons. Professional management of a locking system is accomplished today via central management with user-friendly software. This is where the k-entry® management software developed by KESO demonstrates its various strengths. As a result, you achieve both security and transparency within your organisation.